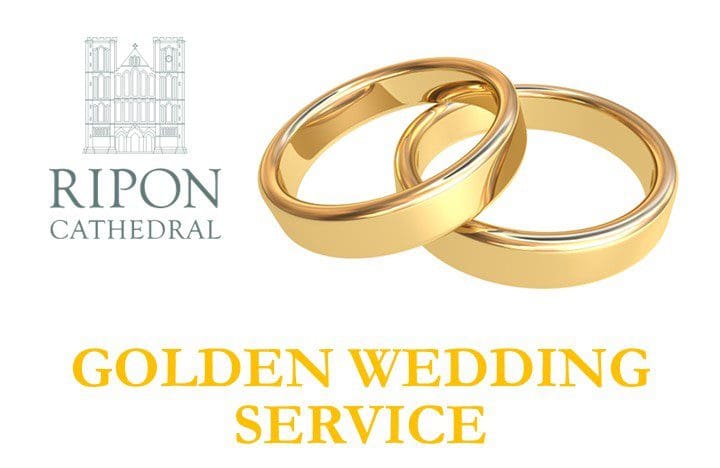 Golden Wedding Service – Celebrating 50 years or more of marriage.
Golden Wedding Service Sunday June 11 at 3.30pm for those married 50 years or more!
A service of thanksgiving and blessing to renew vows and celebrate married life. Family and friends welcome. The tickets are free.
For tickets email postmaster@riponcathedral.org.uk or call 01765 603462.