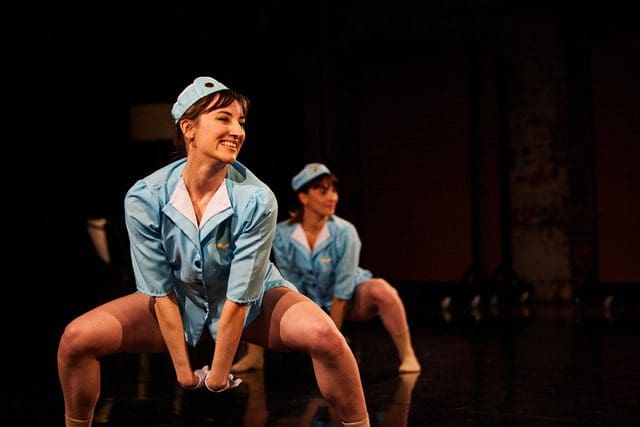 Occupational Hazard
Meet Linda and Becky – two air hostesses that are going about their normal work day. We see them enjoying a cup of coffee before the flight, travelling to the gate, and greeting the customers. They perform the emergency demonstration and take to the air, whilst everything seems to be going just fine. The hostesses are smiling, they are nice, attentive, pretty cute… But slowly, some sort of rigidity takes over; a robotic discomfort dominates the movement making it harder and harder to keep smiling whilst doing their job. Throwing into question how they deal with the events that have unfolded and maintain composure for the rest of the flight.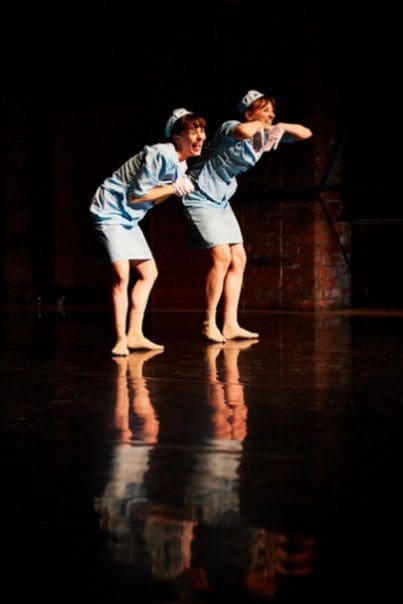 Stemming from explorations into consent, sexual fantasies and objectification, Occupational Hazard is a journey that walks the fine line between suggestive and unsolicited. In the midst of the current feminist effervescence, thanks to movements such as #metoo, Occupational Hazard focuses on non-verbal language – the way we sometimes use it and the interpretations that it can awaken. Expect comedy, dancing and unanswered questions – a cabaret infused poke at a day in the life of a woman. 
Presented by ACCA ColLab.
Running time approximately 15mins.
Age guide 14+
Oliver's Upstairs not accessible to wheelchairs.