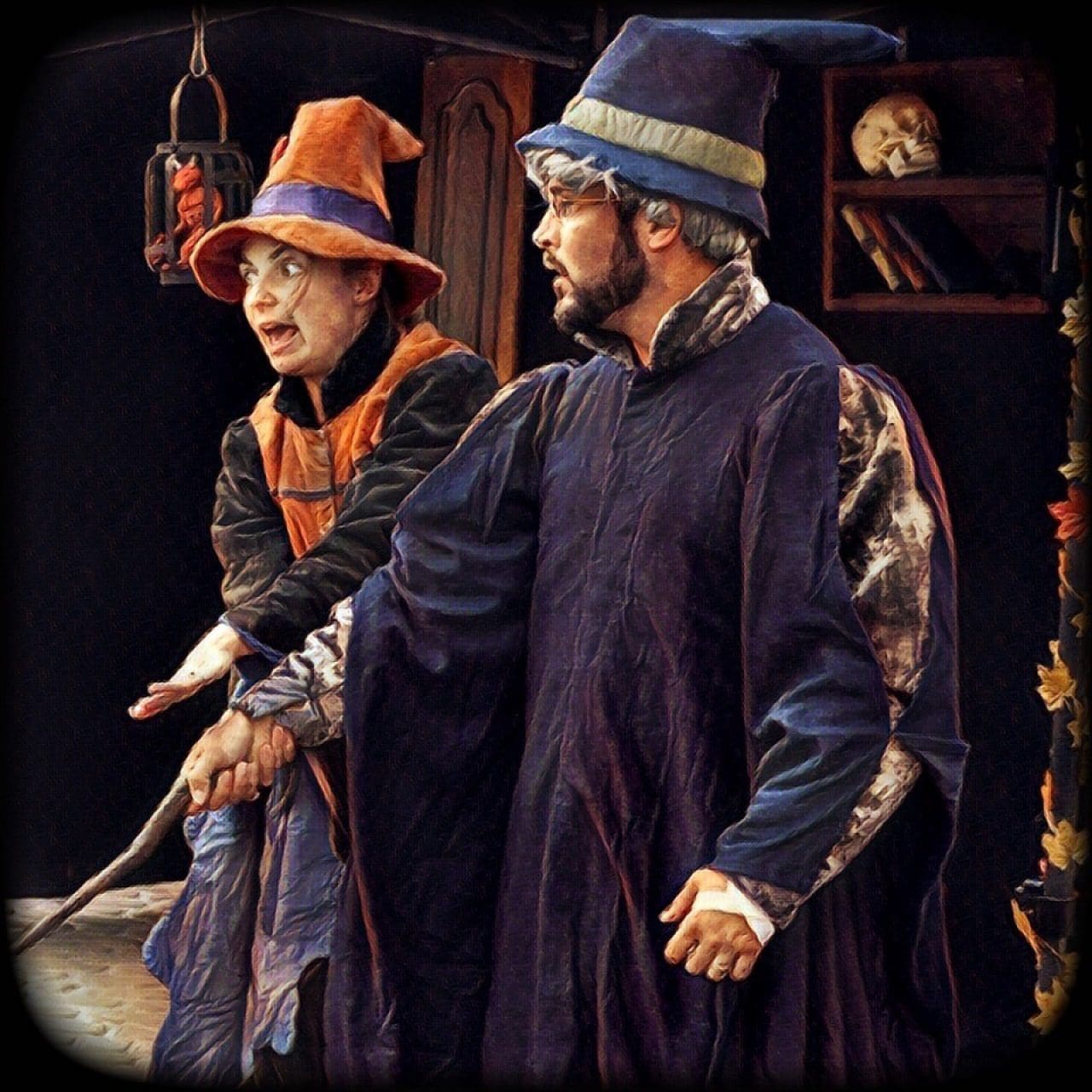 Winnie & Warwick's Magical Menagerie
Winnie the witch and Warwick the wizard are spell casters in training and they're after every opportunity to practice. They've been left in charge of the Grand Masters Magical Menagerie to keep them out of trouble and although they're fairly sure all of the critters are still there they have a sneaking suspicion that something may have escaped. Mind your heads as their spells zip and zing about the skies and keep an ever watchful eye on their spellbook, it holds secrets that even they sometimes aren't aware of.
An explosive and hilarious show for a family audience. Fast-paced and energetic, bombastic and ridiculous, this show will take you on a rip-roaring ride through silliness and out the other side. Winnie and Warwick will also be looking for new and exciting creatures for the menagerie around Ripon, with their helpful guide Mr Bumpity Bump. Join in with their spells whenever you meet them, but be prepared for things to go a little awry!
Running time approximately 45 mins.
Age guide 4+
No ticket required
Suggested donation £4